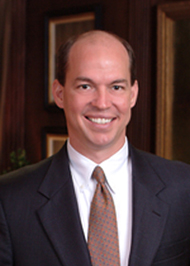 About Robert Stokes

Independent Financial Advisor
Since 1999, Robert Stokes has offered his clients comprehensive financial strategies and asset management. He designs conservative investment strategies to reduce overall risk in a portfolio and generate income up to and throughout retirement. His wealth management practice is built around a process that monitors global markets and investable asset classes and has the flexibility to adapt with change. Robert works to establish a trust-based relationship that puts your interests first by understanding the unique needs and goals of your situation. After gaining a clear understanding of your needs and goals, a personalized plan is developed using a disciplined investment strategy that helps manage the risks of volatile markets.
Experience, integrity, and commitment are the hallmarks of his career and current practice. Robert joined B. Riley Wealth Management in 2009 from UBS Financial Services. He is a graduate of the United States Military Academy at West Point.
Contact Robert today to learn more about how he and B. Riley Wealth Management can help your family reach your financial goals.